There are screen options for every space and budget. 16:9 or anamorphic (CinemaScope), 4K-ready, acoustically transparent, flat or curved, masking, fixed or electric – these are just some of many options to consider.
Cornerstone AVI carries screens from Stewart Filmscreens, Draper Screens, and Screen Innovations. Check out our screen options guide below.
THE RIGHT SIZE
There are a number of variables that can effect the screen size for your home theater such as room dimensions, or your choice in projector. Different projectors have maximum screen sizes. To find the best screen size for you space, multiply the desired screen size by 1.5 to find the optimum seating area (Screens are measured diagonally).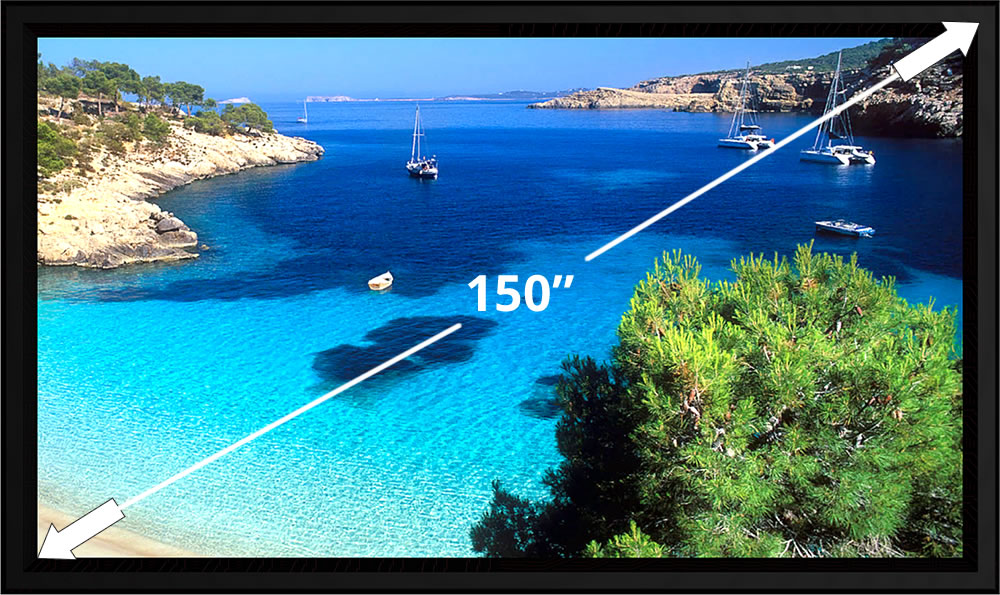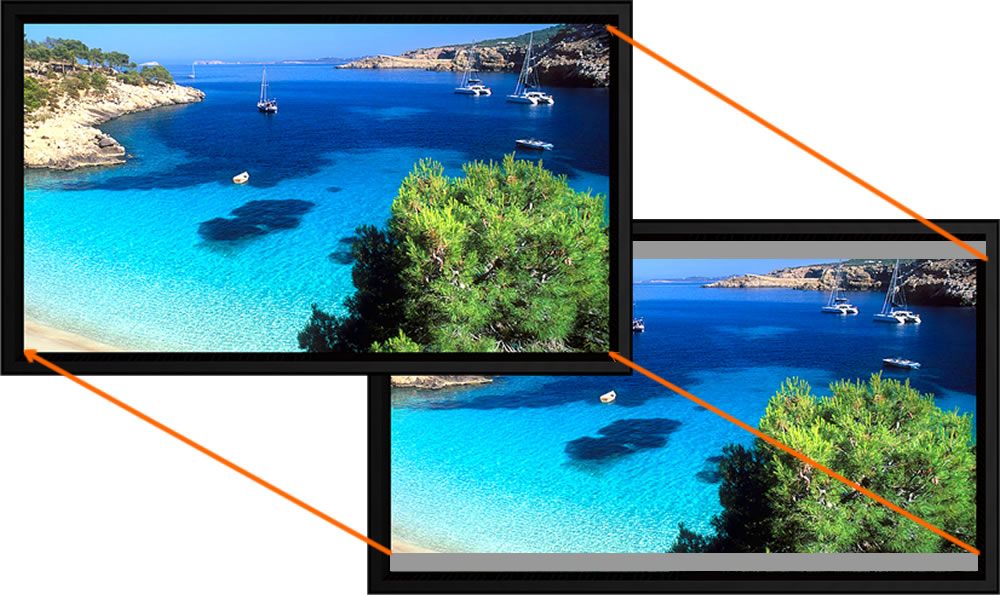 ANAMORPHIC WIDESCREEN
Anamorphic screens allow for the viewing of movies in true widescreen or CinemaScope™ (aspect ratio of 2:35:1). CinemaScope™ was developed to provide a more immersive experience. An anamorphic screen eliminates the letter boxing "black bars" that appear on the top and bottom with a standard 16:9 screen.
ACOUSTICALLY TRANSPARENT SCREENS
An "acoustically transparent" screen is one that allows sound to pass through the screen's surface. This allows the front surround sound speakers to be placed behind the screen at the same height and location as the action on screen – thus providing the most realistic audio experience. Acoustically transparent screens are used in commercial cinemas. Scroll down to watch a Vine of an acoustically transparent screen be installed.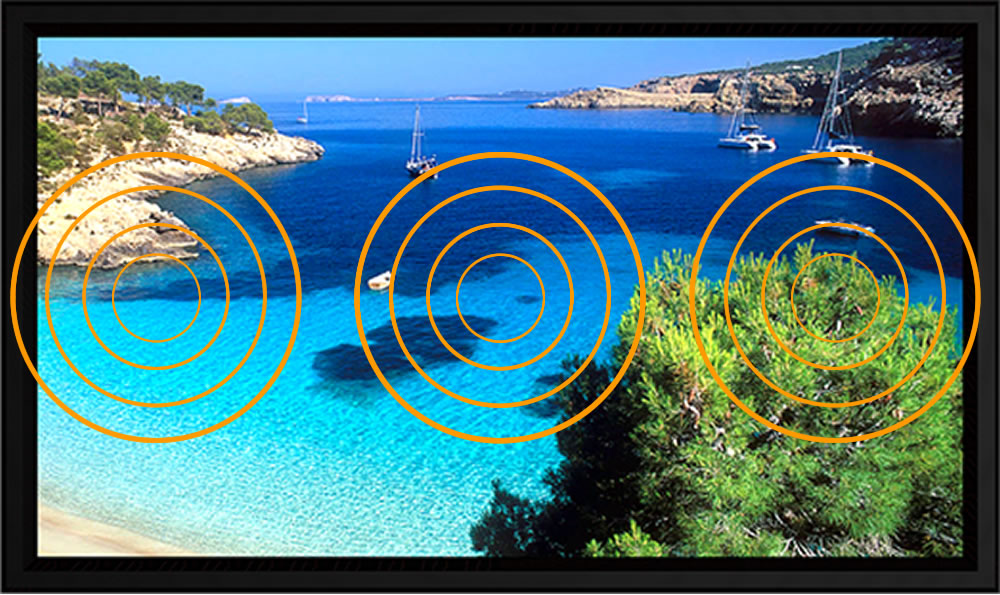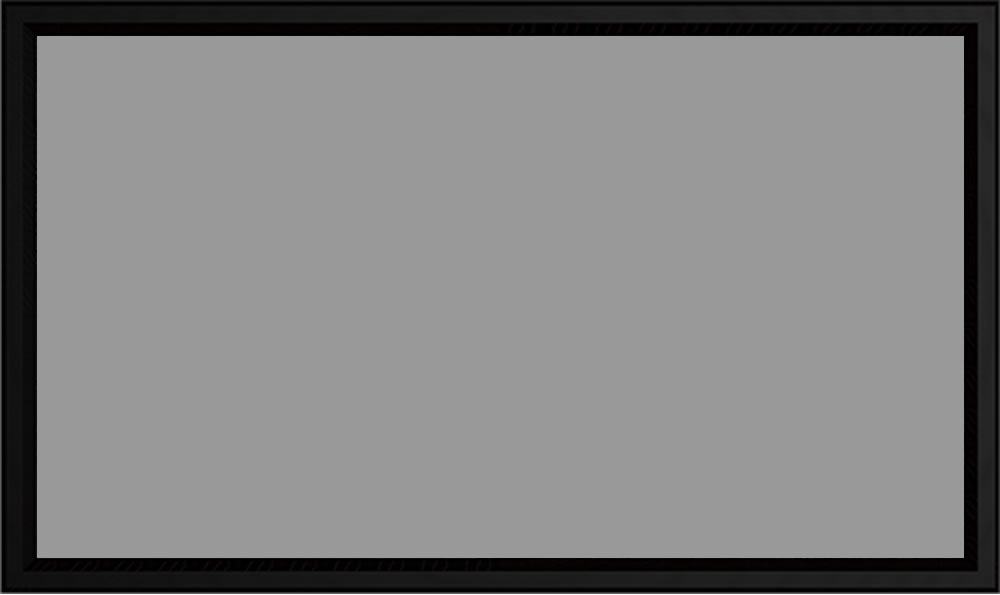 SCREENS FOR AMBIENT LIGHT
For non-dedicated spaces with ambient light, like a game room, a screen with a higher gain is recommended. High gain screens have a gray hue and are designed reject ambient light.
CURVED SCREENS
Curved screens provide a more immersive experience by improving image depth and uniformity. Curved screen are commonly used in commercial cinemas. Curved screens can also be anamorphic, acoustically transparent, or use automated masking systems.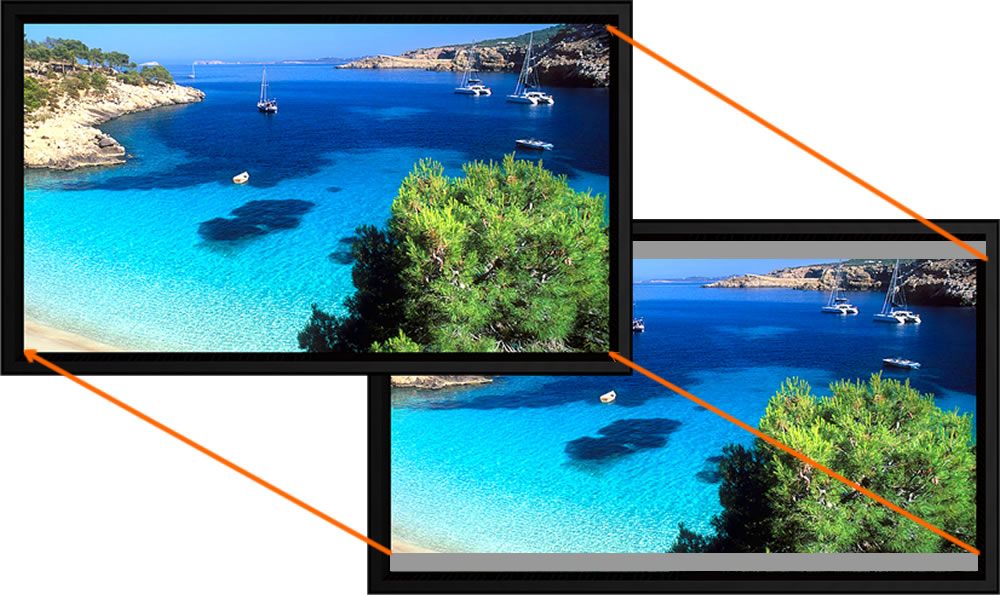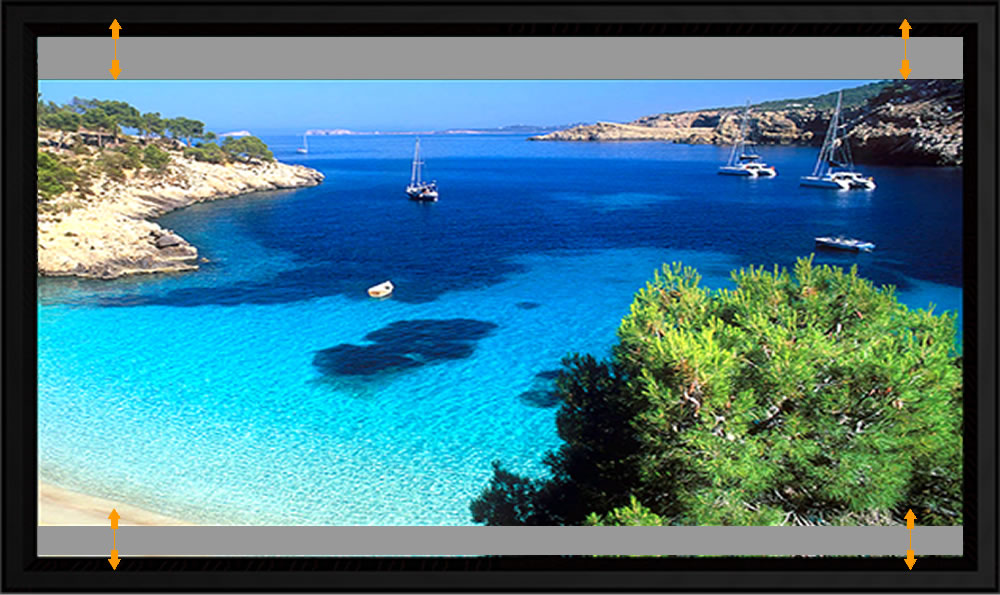 SCREEN MASKING
If you want to enjoy 16:9 and 2.35:1 anamorphic content on the same screen then consider masking. Automated masking systems are an electronically controlled system that crops the screen horizontally, vertically, or both, to perfectly fit your content. Watch a game in 16:9 and then watch the latest blockbuster in anamorphic widescreen – using the same screen.
Cornerstone Audio Video Integration can program screen masking system to be controlled by your home automation.