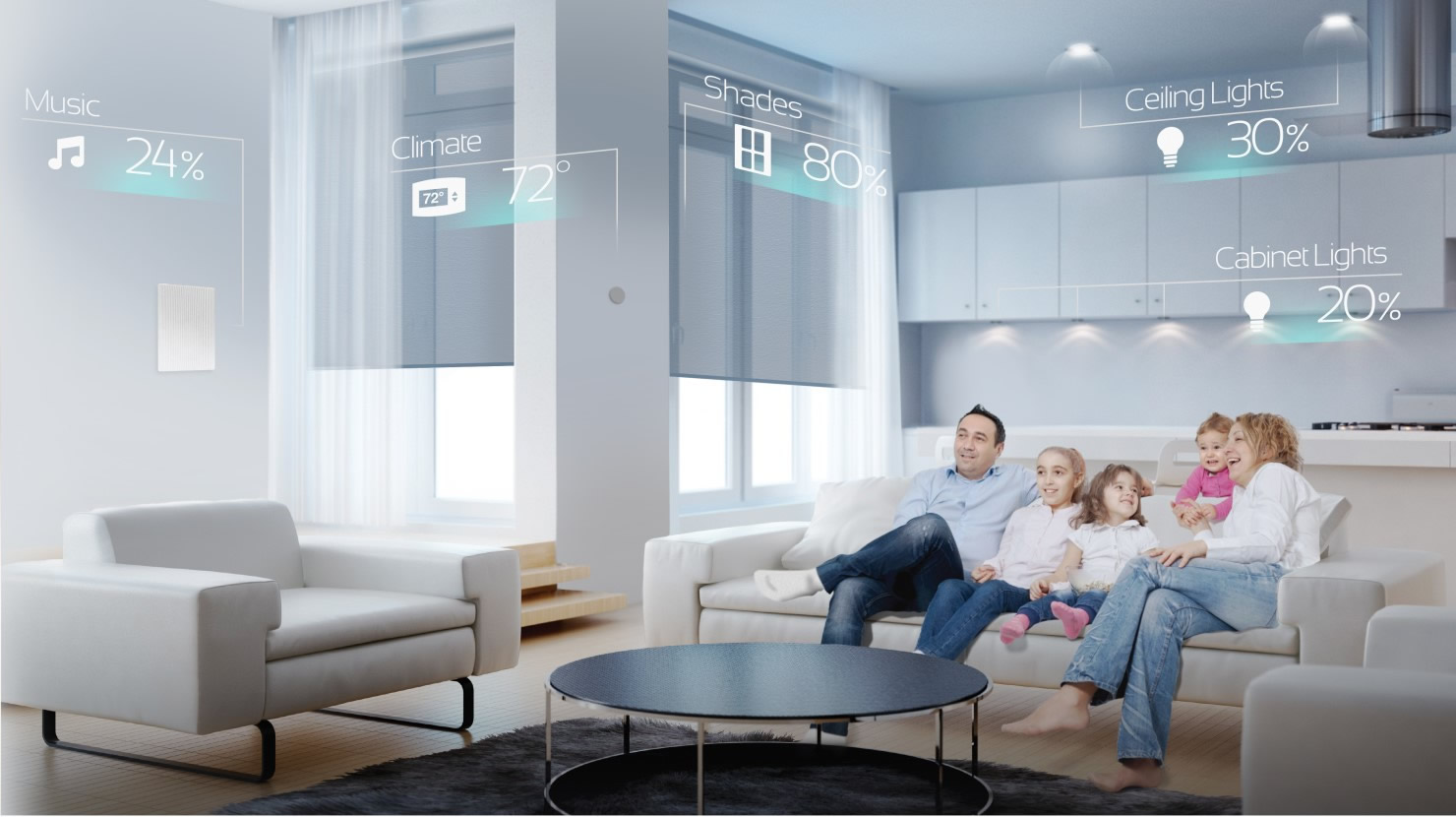 Foundation Series for Smart Homes
As an electronics integration firm creating digital lifestyle options – I wanted to give those looking for answers an informative and straight to the point series about technology applied to residential environments, otherwise known as the "Smart Home". While this technology can be applied to any environment, starting with the residential standpoint was the easiest.
With Smart Homes gaining more and more traction every day as the proliferation of electronics continues to explode in our daily lives. It makes sense to ask the question.
What is a Smart Home?
The "Smart Home" is a collection of devices and sensors that cohesively work together within a home or business environment from a single user interfere/system that respond to events either automatically or manually triggered. The Smart Home network is used for controlling, entertaining, and securing an environment.  The space is subdivided into 4 areas:
Communications
Environment
Climate
Lighting – Artificial
Shading – Natural
Entertainment
Security
Access Control
Intrusion
Perimeter
Surveillance
This covers a brief introduction to a Smart Home and the subsystems that's controllable.  We'll expand more on the functionality, options available, and how to start incorporating devices in your world so you can build a custom digital lifestyle.